STAR: A 21ˢᵗ Century Approach for Tackling Unemployment
Smart Train to American Recovery (STAR)
Rethinking Unemployment: A world-class 21st century workforce system requires a new way of thinking about the problem of full employment. I suggest we begin to think about our unemployed in a manner similar to how we think about financial portfolios, like mutual funds or 401 Ks..
The goal for each of these portfolios is the same—increase the overall value of the portfolio and thus, our investment.
The finance industry is clearly a leader when it comes to tracking and measuring the performance of portfolios – why not utilize this framework to evaluate the effectiveness of our strategies for preparing the unemployed, K-18 or any other "talent portfolio" for the workforce? Annual earning is a great proxy for "value created". Incentivizing someone – let's stay with the analogy and call this individual a "portfolio manager" – to serve as a board member or "career advisor" to support an individual as they execute a defined "career strategy" is a best practice that will be a game changer if applied to workforce development.
Think of all the individuals that are simply unaware of how to manage their careers – would they be better off with a case manager provided to only handle periods of distress? Or would a professional portfolio manager, who receives performance-based compensation tied to an increase in the individual's annual compensation, be better aligned with maximizing the individual's performance?
Aligning performance, compensation, and performance periods throughout the entire talent supply chain is a critical enabler.
Think about the concept of risk in finance – it too has direct applicability for our human care systems. I often hear the term at-risk youth and I think to myself "that's interesting…if risk is a continuum, rather than a finite state, how do you distinguish THE appropriate intervention strategy for a particular at-risk individual"? Why are there no predictive models for the likelihood of someone to graduate from high school? Why are the models that ARE used not based upon empirical data and targeted in developing the strategy to manage the risk for THAT person?
The bottom line is developing predictive algorithms and applying artificial intelligence to this individualization problem would have a transformative impact on our current systems, focusing our efforts on the success of the individual rather than the current helter-skelter approach often seen today.

How do Talent Portfolio Managers Align Talent Supply with Workforce Demand?
A technology platform that is designed to track an individual's long-term academic, personal and professional development against a professional maturity model is essential.
If in real estate all that matters is location, location, location, in talent portfolio management all that should matter is data, data, and more data. We are investing enormous sums of money in our response to COVID-19. The ability to track the performance of that investment is critical if we are to continuously improve upon our efforts. Similarly, a technology platform that is designed to track an individual's long-term academic, personal and professional development against a professional maturity model is essential. The system must be designed to continuously monitor an individual's performance, identify anomalies/trends in the empirical data, and fine tune strategies for micro-segments that may require more intensive interventions.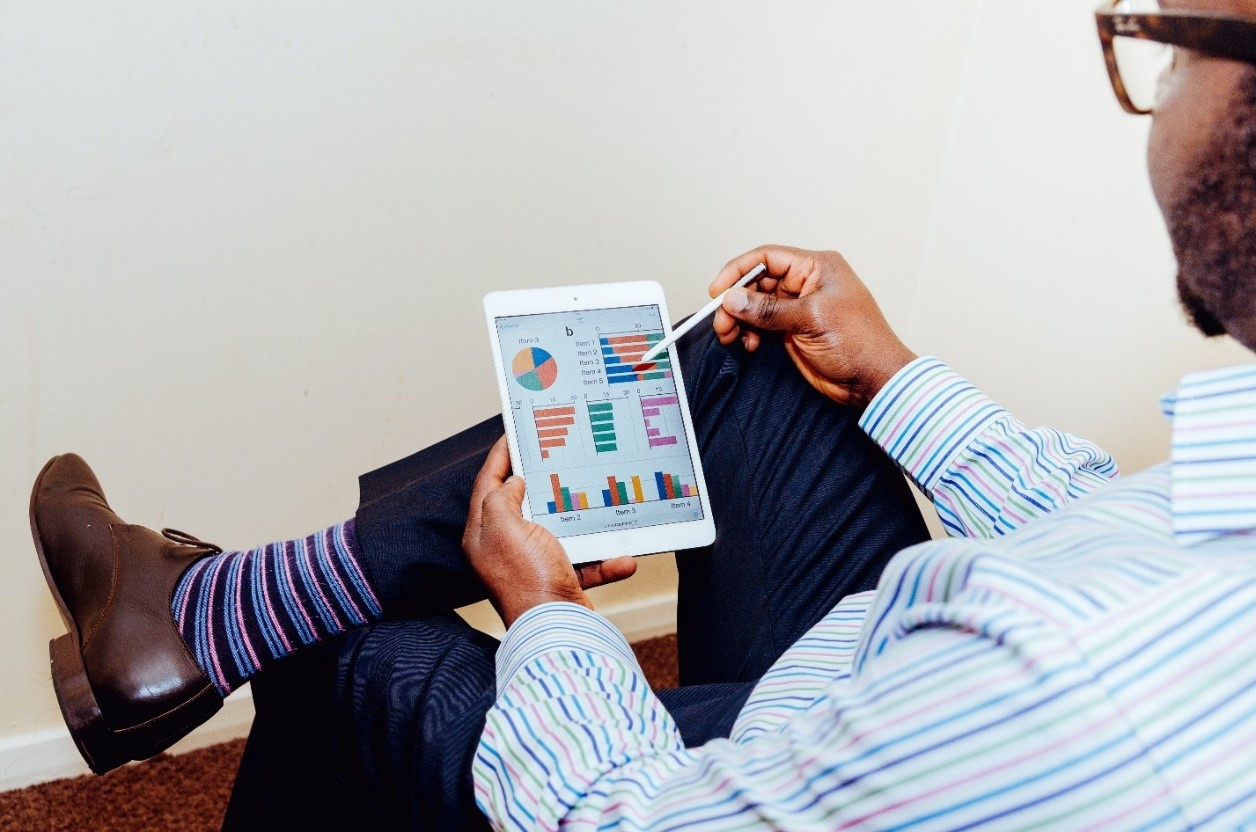 Partners that provide development services – either public entitlements or procured services – should also be required to utilize this common technology platform, allowing for evaluation of the service provider's performance compared to their stated value proposition. Underperforming service providers can and should be replaced or supplemented to increase the likelihood that the overall talent portfolio achieves its performance objectives. The portfolio manager maintains the broad vision, provides governance, and is ultimately responsible for ensuring the participants under her care are gaining the prescribed knowledge, skills and abilities needed for a target occupation.
Where will These Talent Portfolio Managers Work?
We need state of the art multi-purpose facilities, designed to support talent portfolios by providing professional development, coaching, experiential learning and professional services. There is anticipated availability of commercial property from failing enterprises in retail, hospitality and corporate America. Establishing a network of technology and experiential learning centers is a practical use for much of this upcoming inventory, in the communities hit hardest by the economic shut-down. A vision of this kind prevents the risk of blight across entire communities, instead creating points of access and opportunity for those on the wrong side of the digital divide.
What is the Short Run Strategy for the "Unemployed Talent Portfolio"?
The immediate response for the unemployed could be as straightforward as focusing on meeting the increasing demand for capacity at agencies on the front lines fighting COVID-19: healthcare, labor, education.
If taxpayer dollars are used to undergird the unemployed through transfer taxes, it is wise to maximize the utility of these dollars by expanding the capacity of the very systems upon which the unemployed so heavily depend. As individuals apply for unemployment insurance, we can take our surge in available labor and procedurally match the labor to functions operated by our overwhelmed human care systems. Education and healthcare systems lend themselves particularly well to support from transitioning workers.
Functions such as virtual tier 1 help desk and customer support functions answering basic questions about program eligibility, procedures, and timelines would prove beneficial as well as training a large cohort of contact tracers to support efforts to combat COVID19.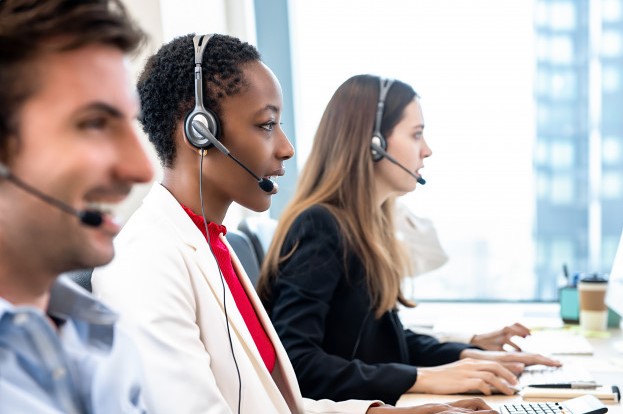 We need a formalized process to identify the functions that represent job opportunities for the unemployed, allowing these individuals to contribute to this national emergency rather than simply receiving subsidies without an obligation to fully engage in the recovery; this is a certain moral hazard. We should also move quickly to install satellite workforce centers co-located with community organizations (schools, faith-based organizations, and low-income housing communities). This would immediately increase the capacity of our workforce systems to provide access to technology, online learning, job opportunities and additional resources for the unemployed.Furloughed and laid-off workers seeking to initiate the unemployment insurance process are finding themselves ensnared in call center queues with tens of thousands of individuals ahead of them and often on hold in excess of 14 hours to speak to a customer service representative. Attempting to file claims online proved even more difficult in many states, with sites crashing from outdated and underprepared technical infrastructure. The road to recovery begins with quick wins that deliver immediate capacity to our human care infrastructure and meeting the demand of growing employers.
With the Short Run Controlled, What is the Long Run Strategy for Creating Sustained Value?
Economic recovery from shutting down the economy for four-six months will require more than quick wins to pull ourselves up by our bootstraps. To address the evaporated demand from retail, hospitality, travel and other hard-hit industries, some of which may not return, the federal government has to use various fiscal policy levers to create temporary workforce demand. These levers include investing in large capital projects like federal and state construction projects, accelerating modernization of government legacy systems (with priority to agencies providing human care), protecting America's critical infrastructure, and expanding our national service programs. Each of these is a viable example which creates near term demand and can occupy a significant portion of available labor supply.
This "rightsizing" of the economy by creating artificial demand is necessary and the most advantageous use of any capital that must be invested to stimulate the American recovery.
The bottom line is we need a new approach for developing human potential and aligning our talent supply with workforce demand. The path to creating a world-class 21st century workforce begins with establishing a true talent supply chain, with a focus on maximizing the utilization of our current assets in a much more efficient manner.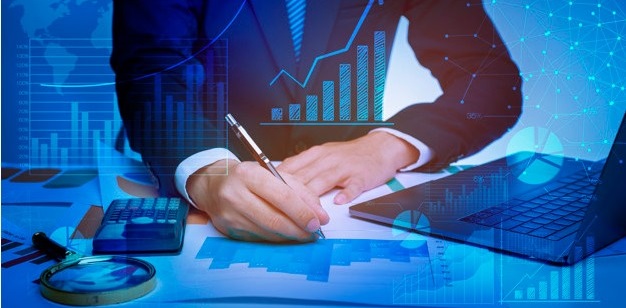 We cannot simply focus on the immediate next step for the unemployed; we need to put them on a path in a durable system that is dynamic and flexible to respond to volatile economic conditions. Our long-term strategy must ensure those currently in K-18 are well accounted for and their path to the American dream has a defined roadmap, with supportive advisors (aka "Portfolio Talent Managers") to guide their path.
Thinking about our human care systems as a national financial investment – requiring a long-term strategy and professional management by trained portfolio managers responsible for creating value – will align performance incentives and lead to the most efficient and cost effective solution to returning America to full employment.
To learn more about how KP's Talent Portfolio Managers and how they can help you understand your potential and how to stay strong during a very trying crisis signup for a free webinar and learn if you qualify for free occupational training or career advisory services that can revamp your career.