Spending Christmas Without the Spending
Christmas on a Budget - Every year around Christmastime, people flock to markets, shopping centers, and the like, all to end up spending much more than they had initially planned. It's easy to get lost in the "joy" of the holiday season. There are so many things to get, like gifts, decorations, food, and much more. The "reality" of the joy sometimes hits hard in January, when the hit on December's pocket means little or no money left.
This year, in particular, times are especially tough. COVID has already caused so much economic loss to many. As a result, plenty of us may be wondering how to cut down on spending this holiday season. We'll offer one step further...spend nothing at all. Impossible, you say? Read on!
With the right plan, your Christmas can be as magical as it always has been, and you'll avoid breaking the bank. If this sounds good to you, then here is how you can celebrate this Christmas without spending! Mary Ruland shared a great family tradition:
"Every year, we each give an ornament to a family member that represents something unique about that person. It can be a handmade ornament or store-bought. Usually, we choose an ornament that represents that year specifically. If you traveled, an airplane ornament, a soccer ball ornament for a sports fan/athlete, a unique ornament that might represent a wedding or birth. Our tree is a tree of memories. Each year you add ornaments to your tree but remember to add the year to the ornament for memory's sake!"
How To Have A Cost-Free Christmas
We all know it deep down, but sadly in many cases, Christmas has morphed into something it's not, with such a strong focus on material items. One of the easiest ways to ensure that you're spending Christmas without spending big bucks is to put the focus back on what matters - the real spirit of Christmas.
Create an emphasis on the reason we celebrate Christmas.
For Christians, this means celebrating the gift that was given through the birth of Jesus. For those who aren't religious but still celebrate Christmas, the holiday should be focused on togetherness, spending time with loved ones, making memories, and being thankful for all we already have.
With this in mind, here are some practical tips on how to spend Christmas without spending:
Christmas On A Budget: Giving Gifts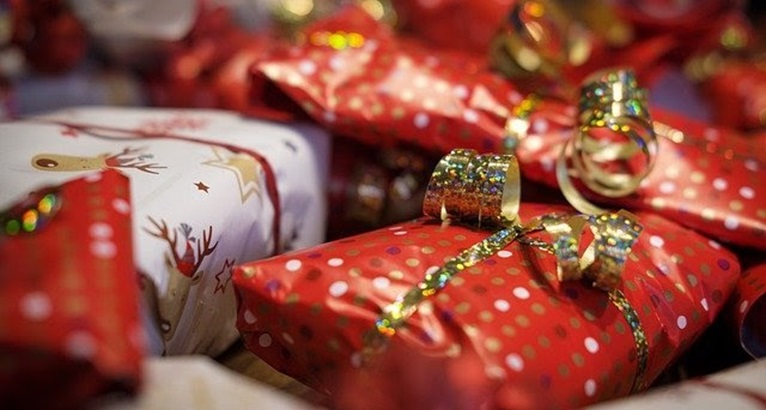 For some, we recognize that gifting has become a focal point of Christmas, with hours put into thinking up the best gift ideas and standing in the longest of shopping lines. As we said, simply put, gifting doesn't need to play such a huge role in the holiday. But if you'd like to still hold on to the tradition of gift-giving, consider some alternative (and more affordable) ways to do it.
"Time is $$ so think of this time of giving and demonstrating you care by offering your time in service for those who you want to provide some display of gratitude, appreciation or thanks. Maybe give coupon cards that outline the type of things you are willing or can do"

--JS3 (Jim Smith III)
Instead of buying an expensive gift, you can give the gift of time. For example, you can customize or even have a standard list. Take time to make the presentation special and festive, dedicate yourself to spending a full day with your parents or other family members (we often don't do this enough). They undoubtedly will appreciate the quality time. And considering it's arguably a more precious (and limited) gift than money, feel good that you're giving a precious thing.
You could also get creative and go for a handmade gift.
More often than not, it's the thought that counts. A handmade gift doesn't need to be extravagant. Simply bake some cookies or make a personalized picture frame, for example. The options are endless, and you can find some ideas here!
"Give back by volunteering in the community"

--Rolandra Marshall, GCDF, CMT.
Making a gift shares something with the idea of volunteering, in that you're showing the person to whom you're gifting that they are special enough for you to invest your most valuable asset...a piece of you.
Buying books can be inexpensive and promotes reading for kids and adults alike.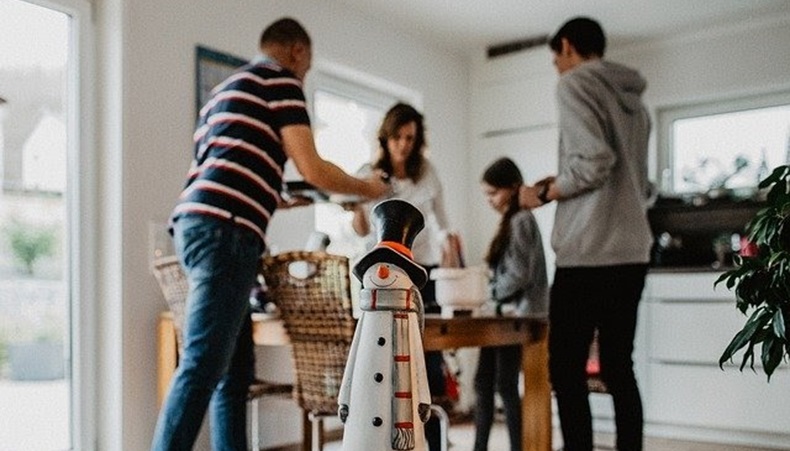 Christmas On A Budget: Saying No To Unnecessary Expense
We'd venture to bet at one time or another, you've sent out tons of Christmas cards, bought stockings and advent calendars and splurged on brand new decorations on quite a few Christmases. Perhaps you should avoid these completely this year. If you think about it, these things won't be missed too much, so letting them go won't do much harm at all.
"Make a list of items to purchase and stick with it"

--Tonya Mills.
Christmas On A Budget: Decorating
As mentioned, it is not necessary to purchase new Christmas decorations every year. Use what you've got at home, light some candles, and scavenge the back-yard to find some green branches and pinecones. You'll be amazed at how beautifully things will come together. Besides, you could create hand-made ornaments for your tree.
"Check out Facebook Marketplace, where you can find stuff for free!"
Christmas On A Budget: Making Tasty Treats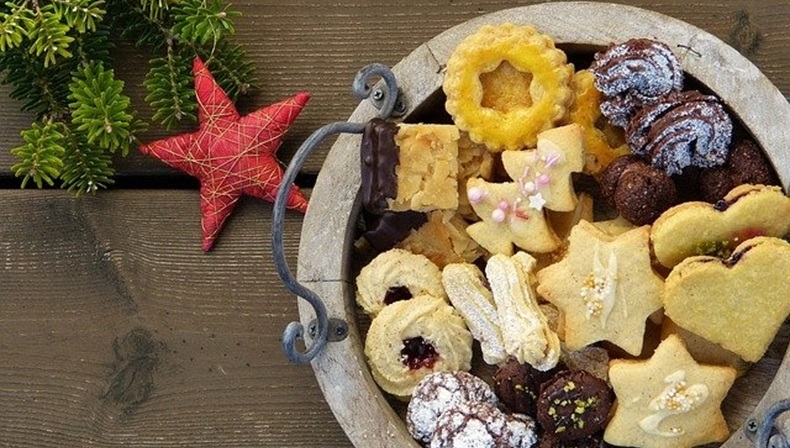 Another focal point of a Christmas celebration is the feast that comes with it. However, these big dinners can be expensive, especially when you're catering for a large family. Not to worry, though. There are ways around big spending in regards to this, too!
Your snacks do not need to be Crystal and caviar - They can be affordable and straightforward and still fancy at the same time. For example, popcorn is an inexpensive snack that most people have in their homes. Making caramel popcorn doesn't take much and is still a lovely treat to have on the snack table (many would argue MUCH tastier than caviar).
Everyone pitches in - If you're hosting a big dinner, ask everybody to contribute one thing to the table. In general, people are happy to help out and keen to contribute. They'll welcome the opportunity to pitch in, making the meal for everyone, and a little by everyone.
Break the norms - We have developed a tradition around the type of food served on Christmas. When you shop for ingredients for these dishes close to the holiday, they are quite expensive. There is no requirement that says you have to stick to this tradition. You can eat anything you want on Christmas, and you could even create a meal based only on what you already have in your home
Make it a family activity - To make this more special, turn Christmas cooking into a family activity with everybody involved. This way, the food becomes secondary to the 'specialness' of making it together
Christmas On A Budget: Activities
Turn the focus onto spending time together. Play board games, watch movies, tell stories, and get into it. This builds traditions for future Christmases. After all, every tradition has to start somewhere, making new ones while creating unforgettable memories now.
Christmas On A Budget: Plan Ahead
Ensure everybody invited to your Christmas celebration knows the plans to avoid disappointments (or awkwardness because they feel like they overdid it). Christmas without costs takes planning. Don't let less cost fool you into thinking it's more manageable than your "usual" approach; it's just as many moving parts.
Be sure that you've discussed the rules for gift-giving, spending on food, and everything in between.
Christmas On A Budget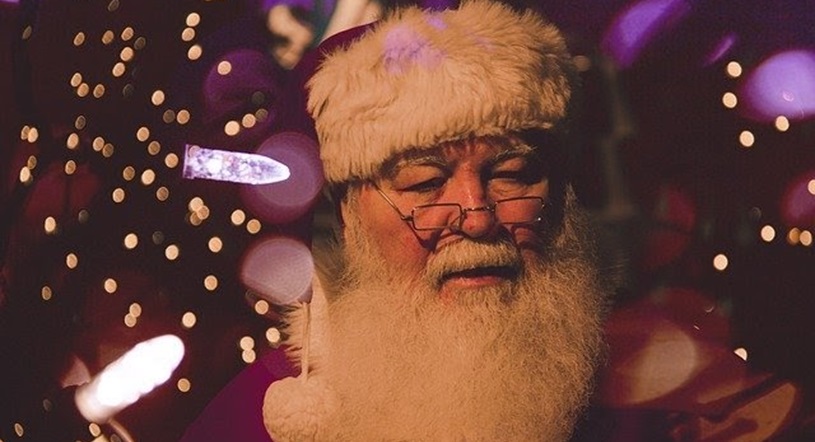 Our realities are very much about how we interpret them. You can spend Christmas without spending and feel sad about it. Or you can look at how empowering it is to celebrate a holiday without having to break the bank. Spending less can be more meaningful if you do it right! Create a plan of action, discuss it with your loved ones, and implement the no-spending Christmas policy!
Happy Holidays!