KP Reinvents After School Program for the Digital Age
After-school Programs- With so many schools either shuttered or on flexible schedules, it is hard to consider after school programs in an era of Covid19. With the world's chaos, the value -- and even the definition -- of "after school" programs can get confused or altogether lost. One might mistakenly assume that for students who attend an 8:00 am - 3:00 pm school day, after school time simply boils down to taking care of those children whose parents work and cannot be picked up from school right away? It's hard to overstate how much is left on the table when after-school programming is viewed through this narrow lens. Let's look at all the dynamics at play.
First and critically, it's important to dislodge the misguided thinking that after-school time, even in normal circumstances, is good for little more than what it has been, namely babysitting until parents' ability to pick up their child. After school can and should be so much more, especially for the population of children that don't otherwise get exposure to job-readiness and real-world application of academic concepts...something that upper-middle-income children take for granted in their everyday routines. This is not to denigrate the fact that there is a gap between the opportunities afforded to children in middle- and upper-middle-income households. It is simply stating that after-school should be viewed as an easy and natural starting point for leveling the playing field for those NOT in those higher brackets. So point one is we should look at after-school programming as an opportunity, rather than an inconvenient reality for households with economic challenges. Next, as we look at how to utilize the after-school window within the confines of the current COVID reality, we should focus on some of the research that is examining the impact of a remote learning regular schoolday. Again, to differentiate the reality of what "normal" looks like between households of differing income levels, we should specifically focus on the effects socially-distant learning has had on disadvantaged communities.
The bottom line is those who might be termed slower learning are falling behind. According to a New York Times report, some learners cannot adapt quickly to the loss of social-emotional supports a real-life classroom affords.
"The average student could fall as much as seven months behind academically."
-New York Times.
Another analysis from McKinsey & Company states that black and Hispanic students could experience even greater learning losses, "equivalent to 10 months for black children and nine months for Latinos." Looking at this through an economic justice lens, it's clear the pandemic-forced reality further disadvantages the disadvantaged. Looking at it opportunistically, it focuses on what can be done with the time that comes after the formal school day.
Repurposing After School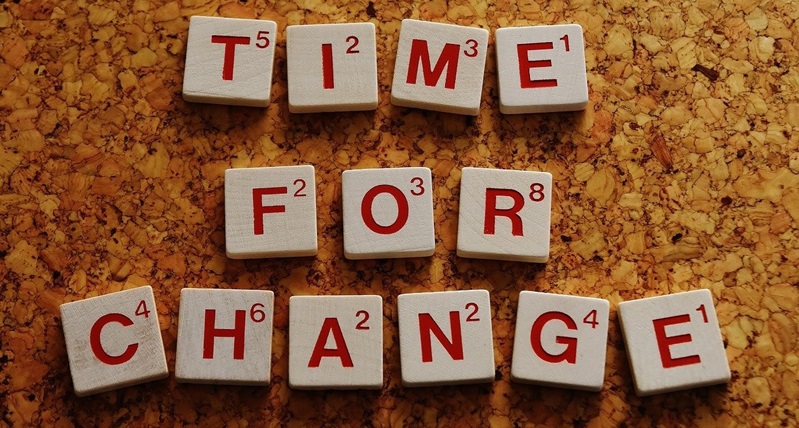 "The pandemic-forced reality further disadvantages the disadvantaged."
The question becomes how to structure an after-school experience in a time when "in"-school is already confusing from a physical perspective. The answer is there are at least two complementary aspects to an enriching and adaptive after-school program that serves the needs of children who have the most to gain from this period of the day. One aspect of such a program is online learning delivered synchronously (meaning 'real-time' interaction). Second, the participants' groups are organized as pods, which can be set up either in parents' houses or in community-based facilities, such as churches and libraries. This one-two punch blends the need for consistency (because the pods provide some stability of participants), with the reality that some physical oversight/safety is a factor for this population. It also utilizes physical spaces that are already in place, and likely underutilized. When it comes to program content, the keys will be to:
Customize instruction for the student, so they feel they are getting the close personal adult attention they need to manage their formal learning (received during the school day) and
Provide activities that are engaging enough to process learning.
The After School Alliance sets out a new blueprint for afterschool content. In pods or hubs, small groups of students are supervised by the same adult daily...if someone gets sick, the pod can easily be shut down. Several examples are already underway:
San Francisco is creating learning hubs for at-risk students, staffed by after-school personnel and paraeducators.
Boys & Girls Clubs and YMCAs in Dallas will open to small groups of students who will learn together, with Internet access and the hardware necessary for virtual learning.
In Lincoln, Nebraska, after-school programs have tapped faith-based institutions for learning space.
In Eldon, Missouri, afterschool programs provide enrichment for students to fill gaps as schools adopted "staggered schedules."
In Hawaii, programs are creating learning opportunities for children in shopping malls and closed tourist sites.
From a staffing perspective, recently unemployed or underemployed adult college students and parents can come together to make these programs work. One of the most important research findings in the entire education research literature is that time spent on tasks makes the key difference in whether they succeed. Researchers have found several things.
Disadvantaged students are frequently also absent students.
Absent students who miss most days also miss developing crucial foundational skills that can have significant difficulties in subsequent learning tasks.
This all results in a " persistent mismatch between the learning needs of students and what classroom instruction delivers can seriously undermine students' chances of success in the workforce and beyond."
Kinetic Potential Focus on Helping the Most Disadvantaged Students Find Employment
As we noted earlier, because of other opportunities afforded to students in some households, after school enrichment may be optional for many students. It is vital for the most disadvantaged. KP's approach provides targeted, individualized programs, allowing students who have fallen behind in math and literacy to find a way back to engage. The key is motivating students by adding relevance and purpose. The approach is based on Kinetic Potential's belief in the need to reinvent after school time, with both parents and students raising, not lowering their expectations for this valuable window. After school should not be watered down custodial care, nor does it have to be the kind of drill-and-kill after school experience that many students and their parents loathe. KP has followed the example of some of the best programs, whereby activities are based on students' interests and curiosities about the world of work. KP has a curriculum that turns after school programming into a welcome change from the routine school day, by providing learning situations and mimicking real life by paying students using virtual currency for their efforts. KP's focus is on helping students prepare for the world of employment, and all elements of the program content are geared towards graduating students in this direction.
KP is currently planning to provide after school services with schools in a number of cities, including Bridgeport, Connecticut, Baltimore, Maryland, and Washington, DC. Our motivational approach is to create a simulated work environment where students follow their career paths and link their progress in developing math and literacy skills as they solve problems and work on real-world challenges. We will be following up with experiential summer pre-employment programs for those 15-year olds who want (and often need) to work over the summer months. Students progress along a maturity path to their chosen field of employment.
All told, the KP approach recognizes the need for the after-school window in disadvantaged students' lives, and utilizes this time for the most productive and real-world purposes these students desire.