December Social Committee: Tis the Season for Holiday Greetings
KPCares Initiative - As I began working through the process of becoming a participant in the Kinetic Potential Apprenticeship program, I entered with confusion and hesitation as I'm not an individual who adapts to change easily. Any concerns or questions that I had were addressed professionally quickly, which changed my perspective and transformed my confusion into excitement for new career opportunities and learning experiences. Kinetic Potential's program and staff reveal that they are interested in helping those who wish to help themselves achieve goals that they may have considered or have not thought of. The compassionate atmosphere flourishes within the KPCares initiative, which I had an opportunity to participate in December.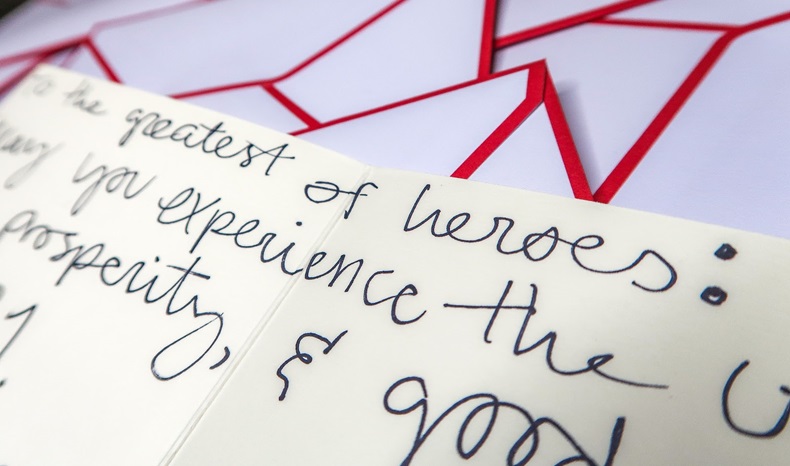 The holiday season can be challenging for many, as they may have experienced life challenges such as loss, unemployment, or economic changes when most believe that one must supply others with gifts to feel complete. This year has been like a reflection of what could have been and what-ifs for many as we all endure the challenges and impact of living in a new norm and uncertainty that has arisen with the Pandemic. Now is a time to evolve ideas of both career readiness and seasonal perspectives. Many are hospitalized, unable to spend time with family, or endure challenges that have been unforeseen until now.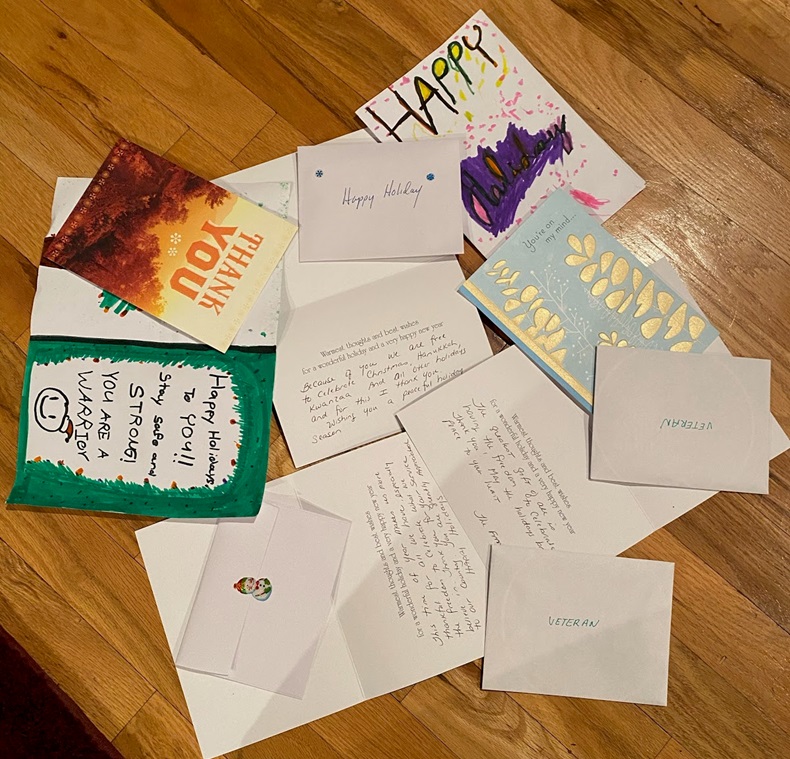 The Kinetic Potential Social Committee team devised a plan to implement the KPCares initiative to support Kinetic Potential's veterans' targeted populations. Hospitalized Veterans within areas that current participating Cohort students reside will receive holiday greetings during December. Cards will be distributed in person or mailed to veterans in Maryland, New Jersey, North Carolina, and South Carolina to thank those who served to protect our country and are experiencing being away from the family once again. Cohort members who volunteered to participate were encouraged to utilize creativity in collection and creativity efforts. Some individuals either partnered with agencies in their area, collaborated with peers in the Cohort to mail cards and/or writing cards themselves to send to hospitals. In contrast, others requested that family members and friends complete a few cards to share. Kinetic Potential's Chief Executive Officer, Jim Smith, is assisting by mailing cards to each of his cohort members in the state that they reside.