Jim Smith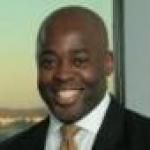 He is the Managing Member for Digital Network Group, an IT and Management Consulting firm, CEO of Kinetic Potential Scholars, a Talent Development Organization, and an Adjunct Professor in the University of Maryland System teaching Cybersecurity in the graduate school.
Jim has over 20 years of IT and Management consulting experience supporting numerous corporations, government agencies and nonprofits in the areas of strategic planning, outsourcing, global product development, system integration and program turnarounds. His expertise spans the education, communications, technology, healthcare, finance and government sectors with such noteworthy organization as AT&T, Verizon, Geico, Bank of America, Commonwealth of Virginia, Social Security Agency, DC Public Schools, Prince George's County Public Schools and the Republic of Liberia.   
Jim's research includes decision support systems for talent development, predictive algorithms for quantifying risk, talent supply chain models applied in a K-12 setting, professional maturity models to reverse engineer career paths and applying financial portfolio theory to youth development.  He is particularly interested in capacity building for nonprofit organizations through the application of information technology. His academic background consists of a BA in Physics from Occidental College, an MS in Industrial Engineering and Operations Research from the University of Massachusetts and an MBA from the Wharton School. Jim is a Cybersecurity Advanced Degree Fellow (CADF), certified Project Management Professional (PMP), Certified Scrum Master (CSM) and Certified Scrum Product Owner (CSPO).